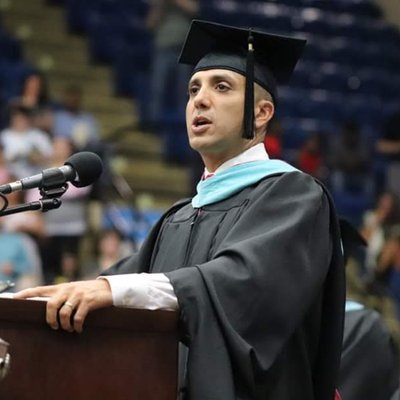 Welcome from SHS Principal Scott Habeeb
It is my honor to serve as the principal of Salem High School, where a wonderful faculty has taken on the mission of lovingly guiding and preparing young people for the amazing stories they are purposed to live.
Your communication, ideas, and feedback are essential for us as we strive to fulfill this mission. Please feel free to contact us if you ever have questions about what's going at SHS or if you have suggestions and ideas for how we might better meet the needs of the young people of Salem.
If your question or suggestion involves a specific classroom or activity, I would recommend you contact the teacher, administrator, counselor, coach, or sponsor directly. Email is typically the best way to do this. If your question or suggestion involves the school as a whole, deals with large-scale issues and ideas, or if you're not sure who to contact, please always feel free to contact me directly. All of my contact information is listed below.
Thank you for your support of Salem High School. We need you as we work to Continue and Build Upon Our Tradition of Excellence!
Family


Wife: Julie
Children: Kaitlin, Kelsey, McKenna, Matthew
Grandchildren: Beckett, Jane
Professional Experience
Principal, SHS, 2013-present
Assistant Principal, Curriculum & Instruction, SHS, 2004-2013
Teacher, Ninth Grade Modern World History, SHS, 1997-2004
Girls Tennis Coach, SHS, 1997-2002
Football Coach, ALMS, 1998-2003
Educational Background
University of Virginia, Ed Leadership Endorsement, 2002
Virginia Tech, MAEd in Curriculum & Instruction, 1997
Virginia Tech, BA in History, 1997
Christiansburg High, 1992
Community Involvement
Restoration Church
Salem Young Life Committee
Stonegate Swim Club
Member, VASCD/ASCD
Member, VASSP/NASSP